A Distribution Hub for the World… India will be a Global Focus for Change as we emerge from COVID
As the Subcontinent emerges from lockdown, it is also spearheading a long term, tectonic change in the way the World does business. For the last decade (at least) China has been the leading distribution hub for global commerce, but with COVID's suffocating grip gradually relaxing, India is set to challenge that primacy. Even before COVID, this was increasingly apparent but, as with so much else, the pandemic has accelerated the pace of change: forcing manufactures to shake off their dependence on China and seek out more secure and resilient supply chains. No surprises there. In the light of international restrictions that saw container traffic backing up from Felixstowe to San Francisco, they had no choice. And their search for a solution has now trained an unremitting spotlight on India. So it's time to come to terms with the future…it's time for China Plus One.
India and China: Macroeconomic Trends
But first, to understand the macro economic factors at play here, it's worth stepping back for a moment and looking at the drivers for long-term change beyond COVID: let's take a look at historic patterns of trade between the Subcontinent and China, and what they mean for India's economy.
By 2019 India was importing a staggering $70 Billion worth of goods and services from China (double the figure from ten years previously); much of it sourced from products manufactured in India, exported to China for assembly and then re-imported back as part of a complex supply structure. China was effectively acting as a magnet for domestic production because of its immense pool of skilled, low cost labour and advanced technology. But India was then pulling the finished products back home to meet the needs of a rapidly burgeoning and increasingly wealthy population: one of strongest consumer markets in the world. The result was a curious cross border "dog leg" of trade: cheaper to assemble in China, but ultimately corrosive of India's ambition to build up its own home grown pool of skilled labour and technology. Taking more from China meant making less in India, and that had consequences. It's why Prime Minister Modi's Make in India Programme was launched in 2014 (www.makeinindia.com): to encourage increased manufacturing at a domestic level, and since then the Subcontinent has seen its manufacturing output grow by 6.9% year on year.
That's why the Subcontinent now has the ideal platform to create a dynamic centre of gravity for global trade…a new normal to flatten down the old dogleg.
India since 2010: a Powerhouse for Growth
GDP on the Subcontinent grew by an astonishing 257% in the period up to 2019. A significant relaxation of administrative restrictions reduced the lead-time for starting up a new business from 28.4 days in 2015 to just 18 days in 2019, and the value of Intelligence Enterprise Capital (think Bangalore and Chennai, basically Silicone Ghaatee) more than doubled to $39 Billion. And that demographic change we mentioned earlier matters too: India is now home to 18% of the world's population, increasingly middle class, urbanised and hungry for new products: projected to become the world's third largest consumer market within the next decade, spending $6 Trillion annually. India also has the second largest road network on the planet, the fourth largest rail network, more than 200 ports, the world's third largest iron ore reserves and the largest reserves of copper and thorium (a key component of electronic devices, in case you're wondering), as well as being home to more than 1,140 Research and Development Centres (Bangalore and Chennai again).
Making More and Selling More
So as businesses across the globe are looking for new, diversified sourcing and supply structures, India's re-energised production capacity is perfectly placed to deliver a fuller, more diversified supply chain: that's what China Plus 1 is all about, hedging against over dependence on a primary location (China) by seeking out territories with large, domestic markets and cost efficient production systems (India): enabling at one and the same time both a scaling up and opening up of new markets. In other words, selling more where you make it, and making more to sell elsewhere.
Nowhere on the planet ticks those boxes better than India.
CBRE (www.cbre.co.in) has forecast India will reverse the current 13.3% /1.7% imbalance in its share of world exports with China, which would add $1 Trillion manufacturing gross value in the subcontinent by 2025. As Anshuman Magazine (Chairman and CEO (ISMEA) of CBRE) put it: "The lockdown restrictions will further propel the use of automation, robotics and digitised operations in warehouses and increase the use of e-commerce channels to move India forward…market dynamics will change".
He couldn't be more right…
Executive Overview
COVID changed everything, but it accelerated change too: and right now we're seeing a radical restructuring of the world's supply infrastructure. Those changes are set to put India at the very heart of a global revolution that will change the way we all do business. I can't wait to see what happens next…
---
Invest in Red Ribbon Asset Management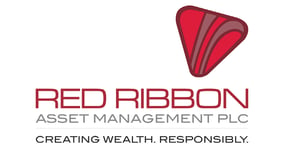 Ribbon Asset Management has more than a decade's experience of successfully investing in the subcontinent's markets: delivering above market rate returns for investors whilst at the same time staying loyal and committed to its core values of Planet, People and Profit.
If you would like to know more about joining our Mainstream Impact Investment journey click here.