It's the Environment Stupid…Build, Build, Build's only half the battle

Suchit Punnose
In 1991 Bill Clinton handed out boxes of campaign buttons to his staff (not by himself obviously, he was too busy running for office), and all of them had a simple message, "It's the Economy Stupid". Nowadays it's still about the economy, but other badges may be available: how about this for a start, "it's the Environment as well Stupid". That could be a popular (and prescient) choice in these difficult COVID times, as we witness eye-watering levels of government debt being taken on to shore up and expand economies across the world: in the United States, more than 80 Million cheques for $1,200 were sent out to 80 Million people as part of a $1.4 billion stimulus programme (although a million of them would have difficulty cashing them as they had been dead for several years: nice one Donald). And across the Atlantic, Boris Johnson is promising to "build, build, build" his way to a new Jerusalem: determined to spend, spend, spend his way out of the country's deepest recession since the Great Frost of 1709. The UK Government borrowed £35.56 Billion in June alone, which is five times the equivalent figure from June 2019 and its all starting to make the 2018 bank bailouts look like bargain bin day at Primark.
So, for obvious reasons, economic growth is getting a lot of attention at the moment…and so it should.
But along the way, and almost uniquely (increased levels of social cohesion also spring to mind too), the COVID pandemic has had at least one good outcome: a sharp reduction in air pollution levels across the planet, particularly in urban areas, and ironically as a direct consequence of the very economic slowdown governments are so desperately trying to reverse. So here's the question: are we now at risk of inflicting even greater harm on our precious planet in pursuit of a full-throated policy of rapid and short term economic growth? Or, put it another way, do we really have to have one at the expense of the other? As our alternative campaign button might have said, "it's the Environment as well Stupid".
Happily, it doesn't seem to be a message wholly lost on the UK Government. In July George Eustace (the Environment Secretary) announced a £5 Million Pilot Programme as part of a new Natural Capital and Ecosystem Assessment that will (we hope) ultimately sit at the heart of an improved planning process capable of strengthening "baseline understanding of habitats and species abundance"; paving the way for more environmentally friendly decisionmaking in future real estate programmes. As George said, it will "leave the environment in a better state than we found it". Nice one George, every little helps…but how about putting environmental awareness at the heart of the entire construction cycle? Especially as new homes are one of the things we need most of at the moment, and how about securing economic growth and looking after the environment at the same time? How about building green…
That's exactly where Eco Platforms have come into their own over recent years: setting a new paradigm for sustainable construction methods that are both environmentally responsible and resource-efficient: not just putting up quickly what will be torn down quickly (and for the most part discarded), but demonstrating real concern for the entire life cycle of the building at every stage from planning through to replacement and recycling of materials. It's all about Planet, People and Profit, delivered thoughtfully across the supply chain, and it has dramatic potential to make a real difference to all our futures.
Eco Hotels are a case in point: key consumption variables are taken into account at the very start of the design process, including water-saving devices and waste reduction technologies, and from the beginning, solar tubing systems are built in to reflect light across the property day and night with the result that electricity consumption levels are roughly half those of a conventional hotel. A single, centrally located kitchen reduces the carbon footprint of the entire building, instead of the usual scattered, ill-thought-out and inefficient catering facilities in a conventional hotel. That's precisely where "Planet and People" come in, by way of practical, environmentally friendly technologies; and as for "Profit", well, all those savings go straight to the bottom line so the Eco Hotel Model makes good commercial sense too.
It's about the economy and the environment…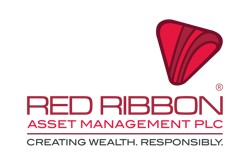 Red Ribbon is the founder of Eco Hotels, the world's first carbon neutral hotel brand which offers "green hospitality" as part of a progressive roll out across India designed to take advantage of market opportunities while at the same time caring for the environment. The brand meets all sustainability criteria without compromising on quality or standards of hospitality and caters for commercial and recreational travellers alike.
Executive Overview
Nobody can seriously doubt the importance of government stimulus measures in addressing the profound economic impact of COVID slowdowns across the globe: after all, we all share a common economic future and the more that can be done to secure it the better.
But we also share our planet's future as well, and it's important not be distracted from the importance of environmental responsibility: particularly as the slowdown has given us a graphic example of what ill thought out economic growth can do.
I believe these aren't alternatives; this isn't a zero sum game. We can build growth in a responsible way by putting the Planet, People and (yes) Profit at the heart of our strategic thinking.