Beating a path to India's door…That shouldn't be a surprise to anyone

Suchit Punnose
They say time flies when you're enjoying yourself, so delegates attending India's Free Trade Negotiations with the EU last month must have felt a bit Rip van Winkleish: they resumed their first round of discussions on 27 June (and finished them on 1 July), but the first round of negotiations started back in 2004…and eighteen years is an awfully long comfort break. So whatever else Boris Johnson might be reading this morning; he should take note of that cold reality: hoping (as he is) for a post-Brexit Fee Trade Deal with India by the end of the year; the UK only started negotiations twelve months ago… fat chance of that happening then. In fact, the EU are odds on favourites to get under the wire first, which is probably why they've already booked a venue (Brussels) for their next round of talks in September.

Questions of timing aside, it's still highly significant that the UK and the EU (not to mention the United States) have been kicking up the tempo over recent months to try to get a trade deal in place with India: after all, global markets and increased connectivity are at the heart of everyone's economic agenda these days, and that's why the World is literally beating a path to India's door….which shouldn't come as a surprise to anyone.

US GDP projections have halved over the last six months, and, like most Western Economies, the Federal Reserve is struggling to come to terms with spiralling inflation: adopting a progressive upward ratcheting of interest rates, with a further half to three quarter-point rises expected later this month. And back in Britain, GDP is barely growing at all (the Governor of the Bank of England warned this week of three years of "static growth" (whatever that means)), and real-term inflation in the UK is likely to rise to 11% by the end of the year.

India, on the other hand, is the World's fastest growing large economy, turbo charged by an unprecedented surge in consumer demand across what will soon be the most populous nation on the Planet: increasingly urbanised, increasingly middle class, and more tech-hungry and forward looking than ever. So who wouldn't want to be India's best friend in these uncertain times? After all, in the year to December 2021, the Subcontinent's trade with the EU reached a super healthy $116.36 Billion, and, after the United States, the European Union is currently India's biggest trading partner, as well as the second biggest destination for the Subcontinent's exports.

Of course, the outlook for India is nothing like as bleak as the UK and the United States, but it is undoubtedly facing inflationary pressures of its own, which means it will probably increase domestic interest rates by something in the order of 75 basis points over coming months. Set against that, though, Prime Minister Modi's Government is also adopting aggressive policies to entrench stability going forward: including new export duties on a sub-set of steel products (to protect local markets), as well as reduced import duties on key raw materials, secure in the knowledge that the Subcontinent's tax take is on the up too.

Most businesses on the Subcontinent are now gaining market share with increased volumes and enhanced margins, and the Governor of the Reserve Bank was unquestionably right when he stressed the underlying resilience of India's economy….

So don't expect the phones to stop ringing in New Delhi any time soon.


Executive Overview
It says a lot about the strength of India's economy that so many Western economies are lining up to do a trade deal: the EU is ahead of the curve, but the resilience of the Subcontinent's markets is the real point to focus on.
Invest in Red Ribbon Asset Management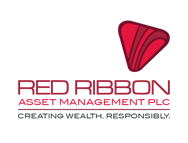 Red Ribbon Asset Management (www.redribbon.co) aims to harness the full potential of fast evolving and emerging technologies to meet the needs of global communities as part of a circular economy, fully recognising the compelling demands of planet people and profit.