Cometh the Hour, Cometh the Man: Rishi Sunak is better for Britain…and India too

Suchit Punnose
On Monday afternoon Narendra Modi took time out from his Diwali celebrations to tweet congratulations to Britain's youngest Prime Minister since William Pitt (the younger): and what he said had a particular resonance, given he was addressing a British Indian, born in Southampton to parents of Punjabi descent, and a paradigm example of what Prime Minister Modi himself called (in the same tweet) "the living bridge of UK Indians". And, unless you've been hiding under a rock for the last fortnight (hell, everyone needs a hobby), you'll already know Mr Modi was talking about Rishi Sunak: not just Britain's youngest Prime Minister in more than two hundred years, but also the first British Asian Premier, and the first practising Hindu to take up the levers of power on behalf of the former mother country. Added to which, it seems, Rishi is also a died in the wool Star Wars fan… has there ever been a better example of the Empire striking back?
Light sabres aside, though, that simple tweet from Narender Modi is important because it almost certainly marks the beginning of (much) brighter relations between Britain and the Subcontinent: certainly more auspicious than anything Boris Johnson could offer during his time in office and especially so after being pulled up by the British Ambassador for mumbling Kipling's The Road to Mandalay while ringing a temple bell in Myanmar in 2017 ("come you back you British soldiers" and all): "not appropriate' muttered the Ambassador… "good stuff" blustered Boris (www.youtube.com/watch?v=OqLIm0HOvuQ). And bearing in mind this sort of crass cultural insensitivity, nobody should be surprised the relationship between Modi and Johnson became so strained by the time he (Johnson) left office: still less that the trade deal trumpeted for signature before this year's Diwali has yet to materialise, even as Diwali itself burns out brightly and slowly fades away.
It's a perfect example of why individual relationships, not to mention a certain level of personal chemistry, still matter when it comes to global economic relations.
Of course, that's not to say Indian heritage is enough in and of itself. Still, at least Rishi Sunak isn't (unlike Johnson) wading knee-deep in the legacy of an atavistic zeitgeist, steeped in the culture of a bygone age when two-thirds of the world's map was coloured pink. Sunak and Narendra Modi will have much more in common than just religion and shared heritage: for a start, they're both laser-focused on economic growth, as well as being committed to building a more sustainable international community (that tweet from Modi also majored on Road Map 2030 compliance). So, as and when they come to meet, it's not difficult to imagine them bonding over a cup of tea and talking things over like adults (which isn't, it has to be said, a talent shared by Liz Truss either)…who knows, Narendra Modi might also be a Star Wars fan.
But light sabres aside, and in stark contrast to the pantomime economics played out by Liz Truss and Kwasi Kwarteng over the last six weeks, Rishi Sunak is, above all else, a serious politician, with a solid understanding of macroeconomic policy: a first class graduate in Politics, Philosophy and Economics from Oxford University, a Master's graduate in Business Administration from Stanford; and perhaps most of all, as UK Chancellor of the Exchequer, tried and tested in the harsh realities of economic stability and fiscal prudence as a result of meeting the social and commercial challenges of COVID lockdown restrictions.
As Premier of the fastest growing large economy on the planet, that should certainly give Mr Modi added confidence when he comes to continue those trade talks.
So, to borrow a phrase from Rishi Sunak's Downing Street speech on Tuesday, this is a cause for hope: promising better relations between India and the UK, as well as a more vibrant, more resilient "living bridge" between the two countries than we've ever seen before.
And whatever you might think about recent events, that has to be a good thing…
Executive Overview
Rishi Sunak is the first British Asian Prime Minister of the United Kingdom, and Narender Modi has already reached out to make the most of their common heritage.
That has to be a cause for hope and the promise of brighter times ahead.
Invest in Red Ribbon Asset Management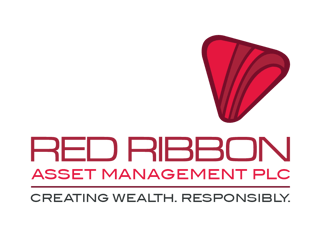 Red Ribbon Asset Management (www.redribbon.co) aims to harness the full potential of fast evolving and emerging technologies to meet the needs of global communities as part of a circular economy, fully recognising the compelling demands of planet people and profit.