Who on Earth is Kristalina Georgieva…and why does she make Positivity India's watchword?

Suchit Punnose
Shares on India's financial markets have been going through something of a renaissance recently, which might come as a surprise to those of us who are hooked up to the drip feed of gloom coming out of the IMF (take a bow Kristalina Georgieva). But there's no confounding the markets and for anyone outside the naval gazing of Washington's Beltway the subcontinent's current corporate results are now diverging radically from most macro economic forecasts and Ms Georgiana's in particular.
Take, for example, the Nifty Tech Index that rose by 3.49% at the end of October, the highest of any of the 14 sectoral benchmarks on the Subcontinent and enough to leave NASDAQ in the shade, having risen over the same period by a mere 0.3% and even that for the most part was fuelled by the Federal Reserve's third base rate cut since January. Over in London, the Financial Times reported last month a distinct lack of glister on the Stock Market: Shore Capital has now pulled out of its planned listing on fears of lack of liquidity and there has also been a marked decline in London's issuance levels with most observers predicting a generalised shrinkage in the months ahead.
But liquidity worries of that kind are the least of India' concerns: the Nifty PSU Bank Index (a tracker platform shadowing the performance of state run lenders) rose by 1% in October and shares in the Central Bank of India increased in value by nearly 6% in the week. Yes Bank also announced that it had received a binding offer of $1.2 Billion from an as yet unnamed global investor as part of a fundraising initiative launched by the private sector lender designed to raise capital through a further share issue. Yes shares rose 39% on the news and it admitted coyly to being "in advanced talks with other investors as well" so expect additional upwards pressure in the weeks and months to come.
So where is the IMF inspired gloom in all that?
Bear in mind Yes has already raising nearly $275 million this year by way of a qualified institutional placement (a common capital-raising tool in India, designed to give funding flexibility while maintaining the lender's capital adequacy ratio) so it's not as though key participants in the sector are lacking appetite. Stocks in Indian automobile companies also rose in the last two weeks of October, responding to a particularly positive set of sales data.
No surprise then that the Head of Research at Mumbai based IDBI Capital, A.K Prabhakar spotted the uptick: "We have had one of the best months in the last four months and positivity has continued"…indeed it has.
It might be the time for Ms Georgieva over at the IMF to polish up her lenses and take a closer look at India's market fundamentals. Like Mr Prabhakar, she is likely to discover that positivity is still the order of the day…
View our preference shares offer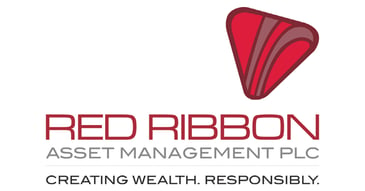 Nobody understands the fundamentals of the Indian economy better than Red Ribbon Asset Management, which has placed the subcontinent at the heart of its investment strategies since the company was founded more than a decade ago. Drawing on unrivalled knowledge of local markets with an expert team of more than a hundred advisers working in India's economic hotspots, Red Ribbon offers unique opportunities to share in the potential of this, the fastest-growing large economy on the planet.
Executive Overview
There was a saying we heard a lot from Margaret Thatcher in the 1980's, and it was true: you can't buck the markets.
And now, thirty years later it's still true: however you dress up the macro economic analysis India's financial markets are speaking their own success story, loud and clear.
Perhaps someone should tell the IMF…