The Days of Sulphur Coloured Skies are Numbered…Starting in Delhi

Suchit Punnose
Last month was officially the least polluted in Delhi since records began: the Air Quality Index fell to 225 (from 288 last year), and the irony, perhaps, is that the wettest February in eight years may have contributed to the welcome change, combining climate awareness and the hazards of climate change in a single head spinning moment. Not that the residents of Delhi (including one Narendra Modi) need be unduly concerned: cleaner air is, after all, everyone's friend, and rain is good for the garden. But let's not be too quick to discount climate awareness, because it's playing an increasingly important role on the Subcontinent, and the days of sulphur coloured skies are numbered.
As to which, the current resident of 7, Lok Kalyan Marg, is certainly playing his part.
Last year Mr Modi's Government announced a Green Hydrogen Policy, with a platter of new policies designed to promote low emission technologies for the production of eco-friendly hydrogen and ammonia based energy sources. And for businesses producing either or both of them (using water electrolysis systems), interstate transmission charges will be frozen for the next twenty five years, as part of India's commitment to produce 550 GW in renewable energy by the end of the decade.
And about time too, you might say: most informed commentators believe hydrogen and ammonia are the key candidates to replace fossil fuels: or, as Prime Minister Modi's Government put it, with a little less concision, "production of these fuels by using renewable energy is one of the major requirements towards environmentally sustainable energy security for the nation." (www.pib.gov.in). It might be wordy (as indeed it is), but it's also incontrovertibly right…
Under the Scheme manufacturers of hydrogen and ammonia will also be able to purchase power from other producers and developers, as part of a renewable power hub: which means unconsumed resources can be "banked" for up to thirty days, and the production company can take it back if it needs it (a vital capacity for any modern energy network). They'll also have a priority position on the power grid to avoid procedural delays when they decide to it. Perhaps not such a surprise then that Delhi's skies are becoming cleaner and healthier to breathe…
The Institute for Energy Economics and Financial Analysis (www.ieefa.org) estimates this will "bring down the production cost of green hydrogen to below $2/kgH2 by the end of the decade".
And that's not all…
A Single Portal and Clean Fuel for All
A new single portal will also be created by the Union Ministry of New and Renewable Energy ( "MNRE"): speeding up statutory clearances for the manufacture and distribution of Hydrogen and Ammonia based energy sources, and signalling a welcome departure from India's sad history of bureaucratic delay: the Government has dedicated itself to a clearance target of thirty days from initial application, which is good in anyone's books.
And that's good news too for energy consumers on the Subcontinent: by aggregating demand across different sectors, the MNRE will introduce competitive pricing and a consolidated bidding structure for new energies. The boys in New Delhi have described that as "clean fuel for the common people of the country"…and how right they are. It's exactly the sort of policy framework the sector has been crying out for…and now it's got it.
What's not to like?
Executive Overview
You can feel things starting to change as the world wakes up after COVID: and it's nice to see brighter skies above us as we do.
Invest in Red Ribbon Asset Management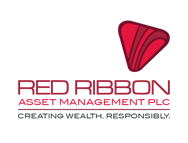 Red Ribbon is committed to identifying and building on investment opportunities that are fully in compliance with its core Planet, People, Profit policy: not only offering above market rate returns for investors but also protecting our Natural Capital.